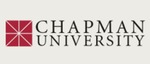 Title
Banking in the Western United States
Description
In the early frontier years, private individuals and outposts of the Hudson Bay Company and other trading companies provided banking services. As states west of the Mississippi began developing after the 1840s, capital flowed fairly readily from the east coast and also from foreign sources. This is particularly true of California. Gold was discovered in early 1848, and the population exploded. San Francisco and Sacramento quickly became cities. By 1852, numerous banks representing investors from St. Louis, Boston, New York and even other countries were operating in San Francisco. Lazard Freres, a French bank, has remained there to the present time. St. Louis, an earlier financial center of the west, and New York banks were well represented until the mid-1850s, when a bank panic forced the reevaluation of distant branches or subsidiaries. As California grew, spurred at first by gold production and then by the Nevada silver discoveries in the1860s, San Francisco became the financial center of the western states.
Publisher
Economic History Association
Keywords
Banking Industry, Economic Market, Branching: Loans
Disciplines
Economic History
Recommended Citation
Doti, L. P. (2003). Banking in the western United States. In R. Whaples (Ed.), Economic and business history encyclopedia. Tucson, AZ: Economic History Association.
Copyright
Economic History Association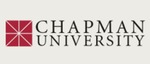 COinS