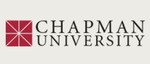 Title
Humankind in Prehistory: Economy, Ecology and Institutions
Description
This essay is about who we were in prehistory and how we were shaped by economic principles.
Publisher
Rowman & Littlefield
Keywords
prehistory, economics, evolution, human development
Disciplines
Anthropology | Economics | Sociology of Culture | Work, Economy and Organizations
Recommended Citation
Smith, V. L. (1993). Humankind in prehistory: Economy, ecology and institutions. In T. L. Anderson & R. T. Simmons (Eds.), The political economy of customs and culture, (pp.157-184). Lanham, MD: Rowman and Littlefield Press.
Copyright
Rowman & Littlefield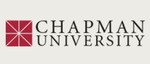 COinS