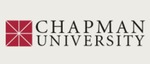 Title
Realism of Violent Content, Real World Violence on Television, and Their Effects
Description
Multiple conceptualizations and definitions of realism are used in the media effects field. First, realism can be seen as a characteristic of a genre. Factual media, such as news and documentaries, are more realistic than fictional media such as soap operas and cartoons. Second, realism refers to the degree to which the media content is presented in a compelling manner. Convincing acting, sophisticated visual effects, and advanced graphics make a movie or a video game world appear more like the real world. Finally, perceived realism can be viewed as a psychological characteristic of the viewer rather than a property of the message. Audience members interpret media messages in multiple ways, and it has been suggested that the subjective perceptions of realism rather than objective accuracy of media representations play a vital role in mediating effects of media exposure.
Keywords
Violence, Realism, Media, News Coverage, Fantasy, Video Games, Gaming
Disciplines
Broadcast and Video Studies | Communication Technology and New Media | Critical and Cultural Studies | Film and Media Studies | Mass Communication | Other Communication
Recommended Citation
Tukachinsky, R. (2013). Realism of violent content, real world violence on television, and their effects. In M. S. Eastin (Ed.), Encyclopedia of media violence (pp. 315-318). Thousand Oaks, CA: Sage.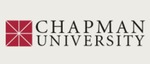 COinS