Title
Preview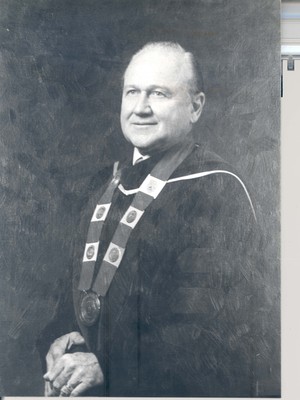 Identifier
35160003819738
Subject—Names
Kleckner, Donald C.
Subject—Places
Chapman University; Chapman College; Orange CA
Subject—Topics
Disciples of Christ; Chapman Presidents
Description
Previously President of Elmhurst College, Illinois, Kleckner took over as President of Chapman College in 1971. His tenure as president, though short, was highlighted by a number of construction projects on the campus that included the Waltmar Theater and the Guggenheim Art Gallery as well as succeeding in having the five classical buildings on campus listed on the National Register of Historically Preserved Buildings in 1975.
Format
BW photograph, 5" x 7"
Source
RG 2.2 Chapman Presidents