Title
Preview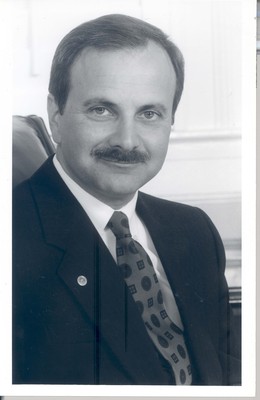 Identifier
35160003819753
Subject—Names
Doti, James L.
Subject—Places
Chapman University; Chapman College; Orange CA
Subject—Topics
Disciples of Christ; Center for Economic Research; Chapman Presidents
Description
Doti joined the Chapman School of Business as an Economics professor in 1974, and in 1978 became director of the university's A. Gary Anderson Center for Economic Research which is known for the annual Economic Forecast. He and his students developed the first econometric model for the metropolitan area. Doti stepped in as acting president while President G.T. "Buck" Smith was on sabbatical for the fall semester of 1987 and again after Smith resigned in 1988.
Format
BW photograph, 4.5" x 6.5"
Source
RG 2.2 Chapman Presidents