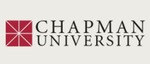 Title
Power and Gender Dynamics in Contemporary Families
Description
"In his essay, Bourdieu (1996) defines the family as a set of individuals, living under the same roof, linked together by some affiliation such as marriage, or kinship. Bourdieu sees the family as an arena, where the 'forces of fusion' (that unite the interests of the individual with that of the collective), compete against the 'forces of fission' (the differing, sometimes competing 'selfish' interests of the various family members (Bourdieu 1996, p. 23). Hence, Bourdieu (1996) argues that it is futile to discuss the family (and we argue, family decision-making) without examining 'the structure of power relations' and 'the effects of male domination.' We agree, and in this chapter, we take a moment to reflect and discuss two underlying forces that have shaped, and continue to permeate, the rich body of family decision-making literature to date -- power and gender dynamics. Our review starts over 50 years ago, as we critically explore the manifestation, effects and implications of power and gender dynamics, from the earliest work in family decision-making (FDM) to more recent research on contemporary, non-traditional families."
Publication Date
9-27-2017
Disciplines
Family, Life Course, and Society | Gender and Sexuality
Recommended Citation
Coskuner-Balli, G, & Cross, S. N. N. (2017). Power and gender dynamics in contemporary families. In M. R. Solomon & T. M. Lowrey (Eds.), The Routledge Companion to Consumer Behavior (pp.). New York, NY: Routledge.
Copyright
Taylor & Francis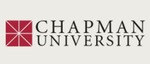 COinS