Title
Preview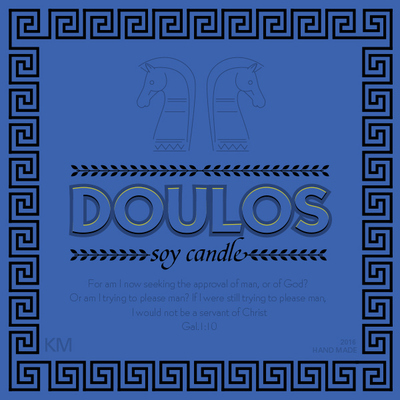 Description
Doulos – Bond Servant or Slave in Greek. Has Greek patterns and colors, along with two Arabian horse heads modeled after Greek Art. This design is intended to remind folk that we are to be servants of Christ who redeemed us. The two heads reference the two lives of the wine bottle and our second chance in Christ.
Creative Commons License


This work is licensed under a Creative Commons Attribution-Noncommercial-No Derivative Works 4.0 License.